Credit cards are paid through PayPal. You do not have to have a PayPal account to use PayPal checkout service. We accept Visa, MC, Discover, and AmEx credit/debit cards.
PayPal features buyer protection.
We will ship your order via USPS in 1-2 business days. We will replace any defective merchandise free of charge.
Please Note: Occasionally packages are returned to us as undeliverable, and needless to say, we can't reship them. If the carrier returns an undeliverable package to us, we will contact you and issue a refund to your card, excluding shipping charges. If you would still like to make a purchase, please place a new order through this Web site and provide a valid shipping address. Thank you!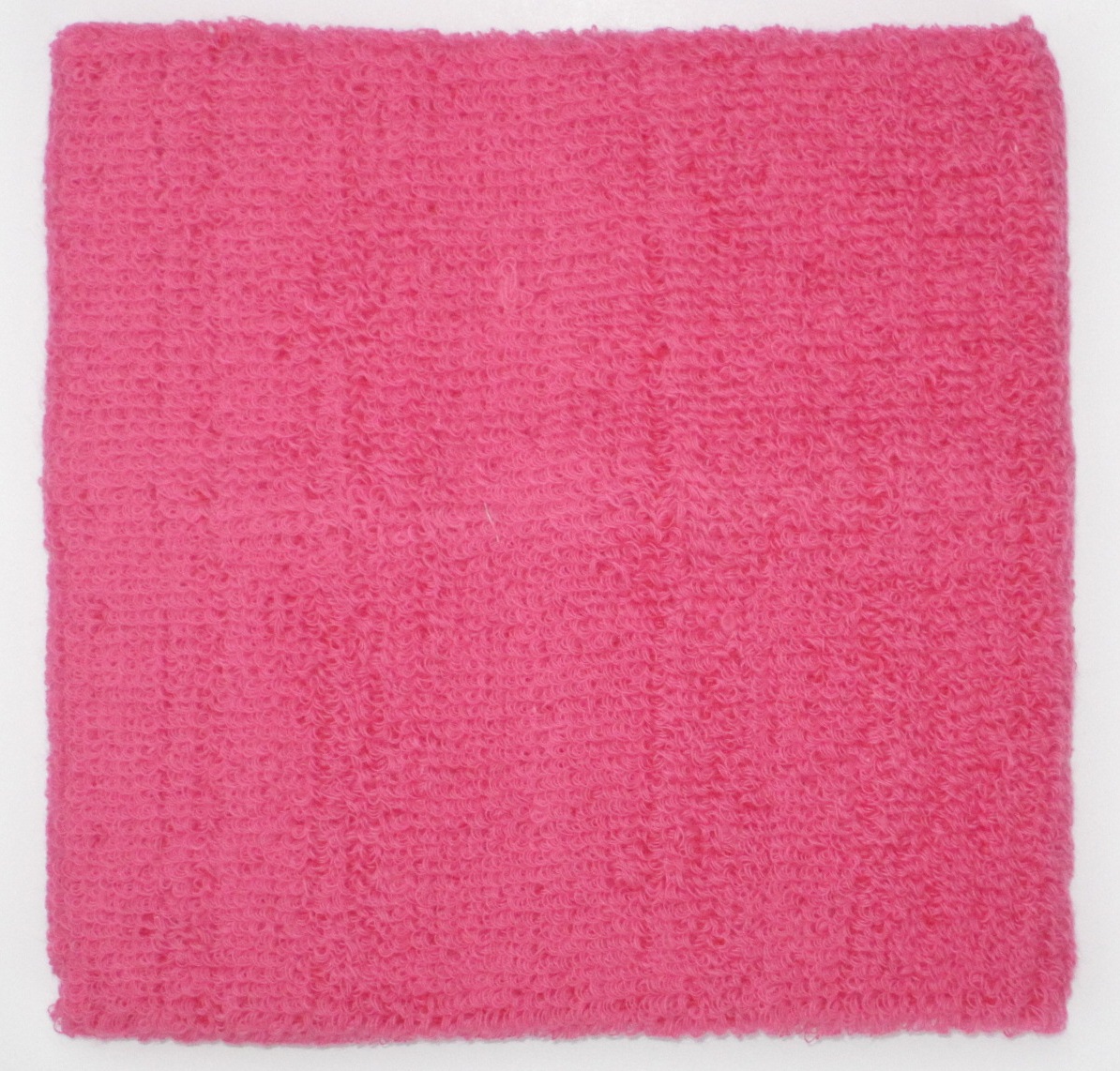 8" x 8"
X-Large fits large to huge size dog breeds (Newfoundland, Great Pyrenees, Chow Chow, Bully breeds, Golden Retriever, Rottweiler, Mastiff, etc.)
Elvex Trisonic Corded
Reusable Ear Plugs
# EP-311 NRR- 25 Decibels
Don't forget to
PROTECT YOURSELF!
Exposure to the loud noise of a force dryer CAN lead to hearing loss in humans.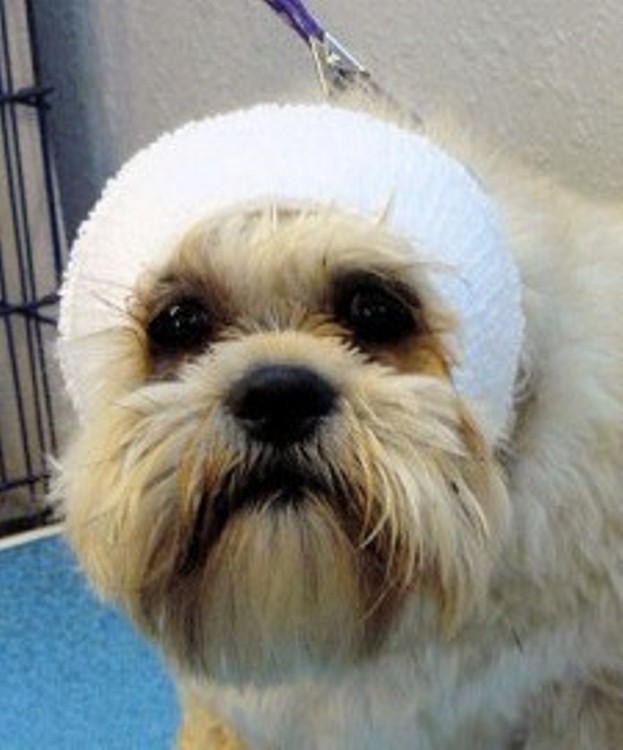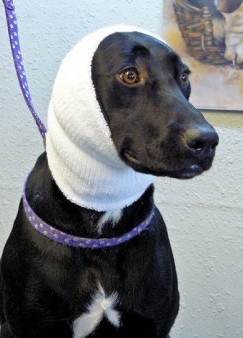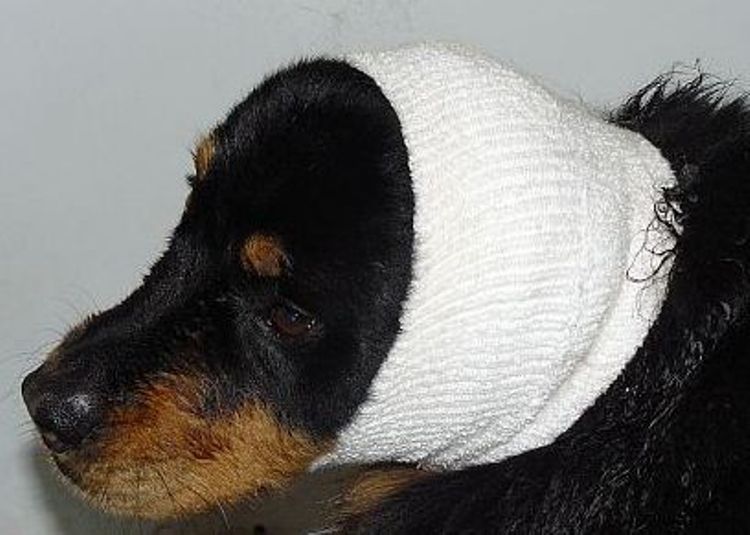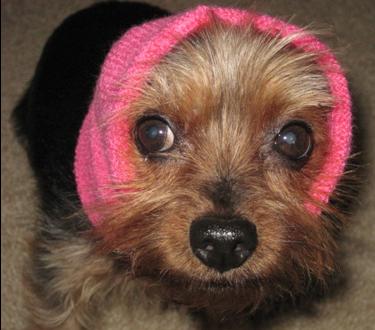 6" X 8"
Large Hoodie is the most versatile size and fits
most dog breeds, from small to medium to large (Schnauzer, Shih tzu, Westie, Heeler, Cocker Spaniel, Lhasa Apso, Golden Retriever, Pointer, Labrador Retriever, Doodles, Aussie, etc.)
5" X 5"
Smaller Hoodie fits most toy to small to medium breeds (Shih Tzu, Yorkie, Chihuahua, Miniature Schnauzer, Pomeranian, Miniature Poodle, toy breeds, cats)
Small Small Small Large Large Large
X-Large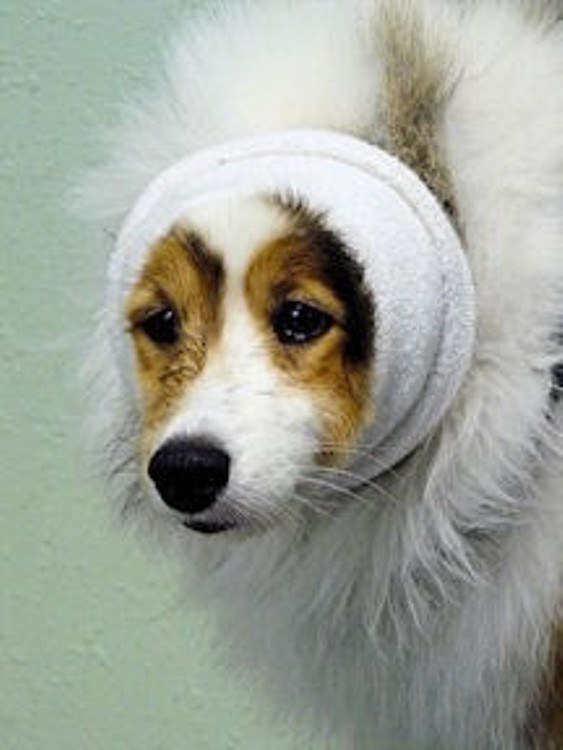 © 2008-2021 Zoni Pets, LLC.

Follow on Instagram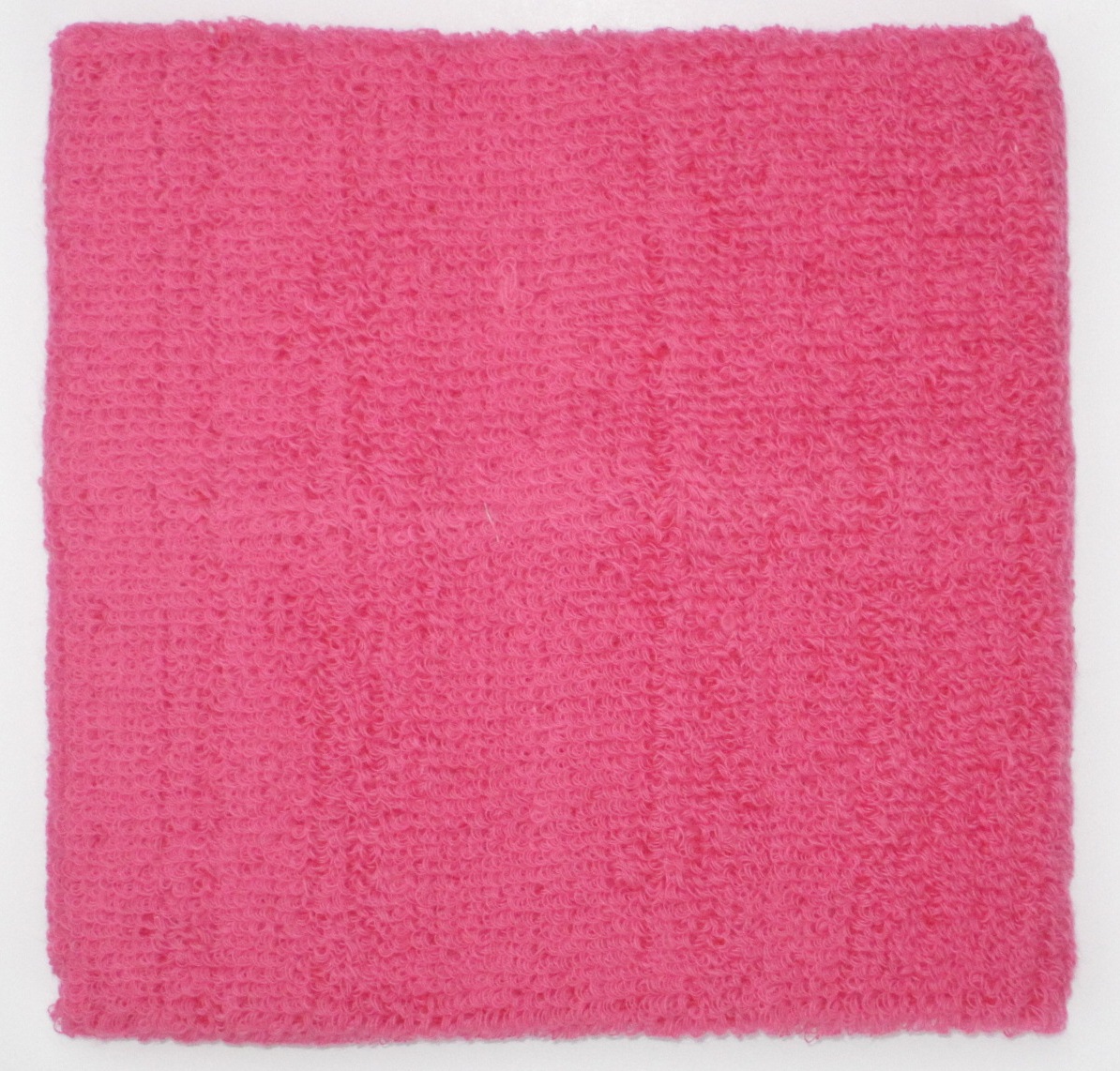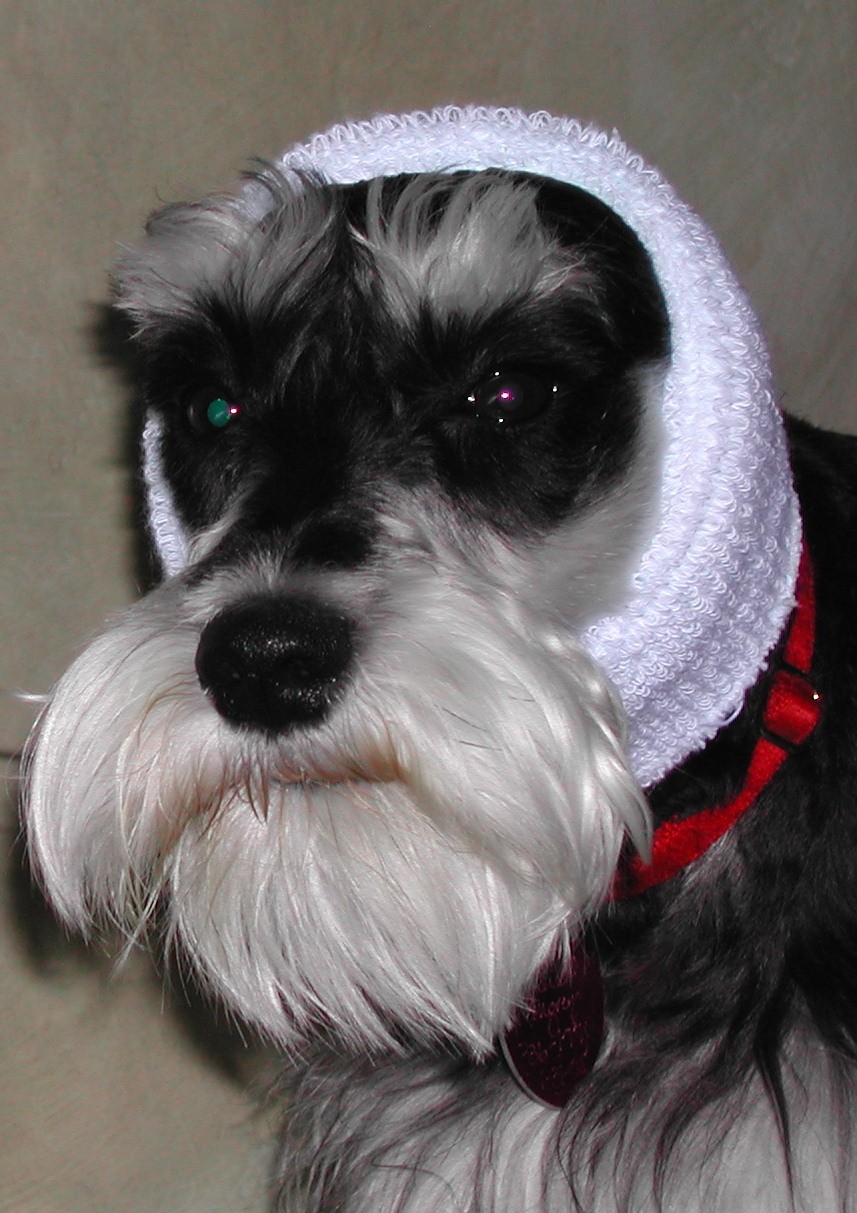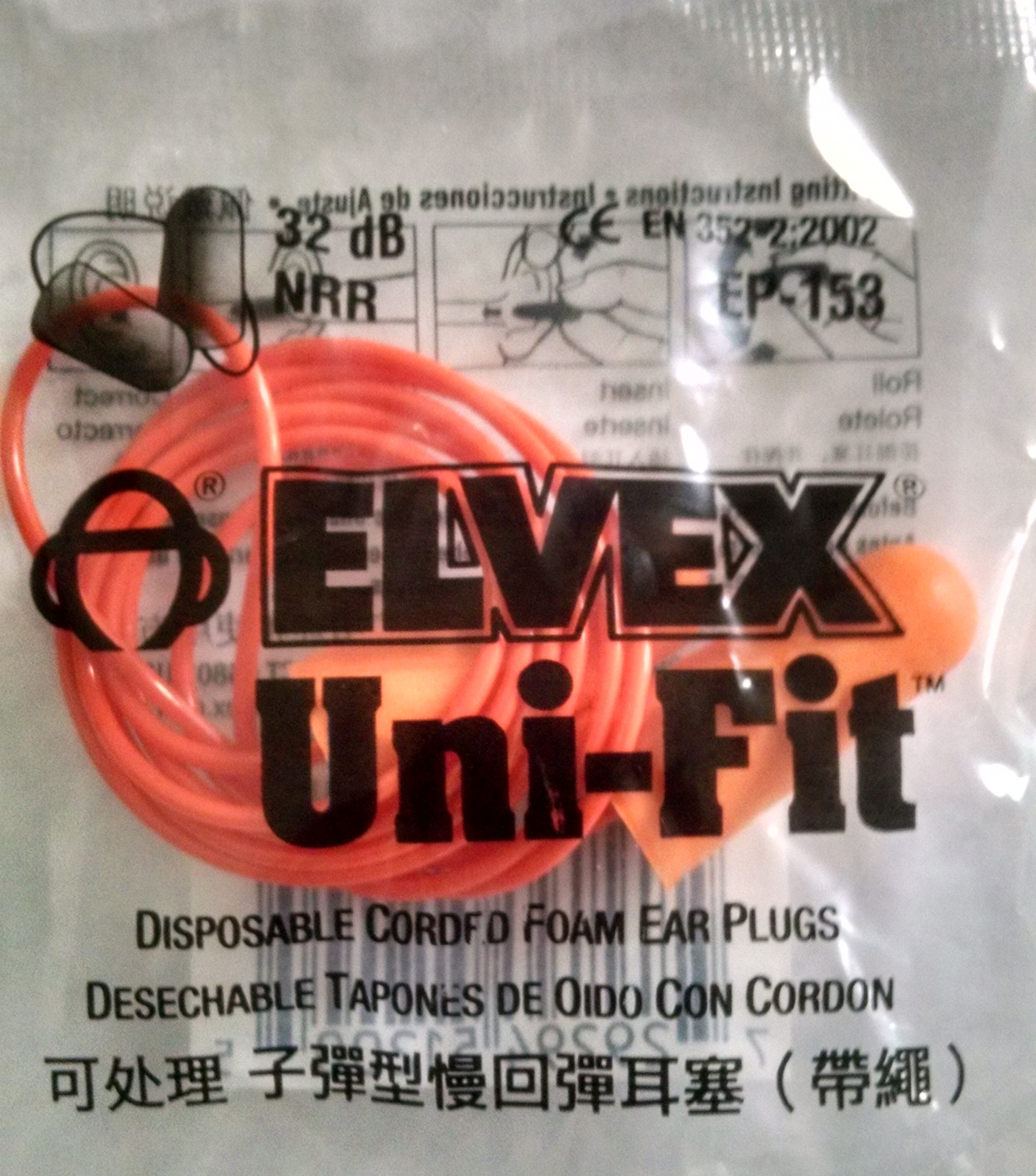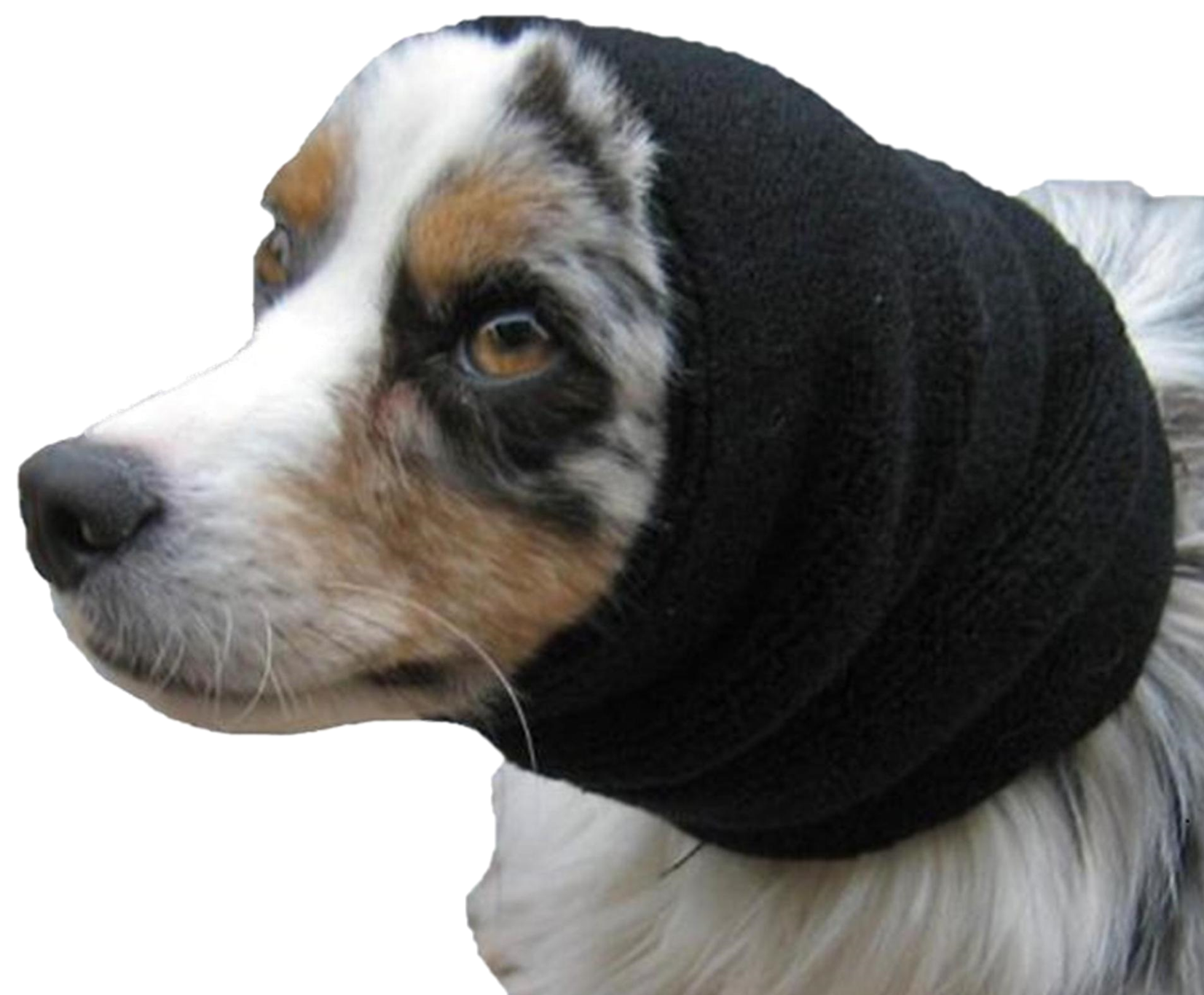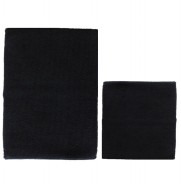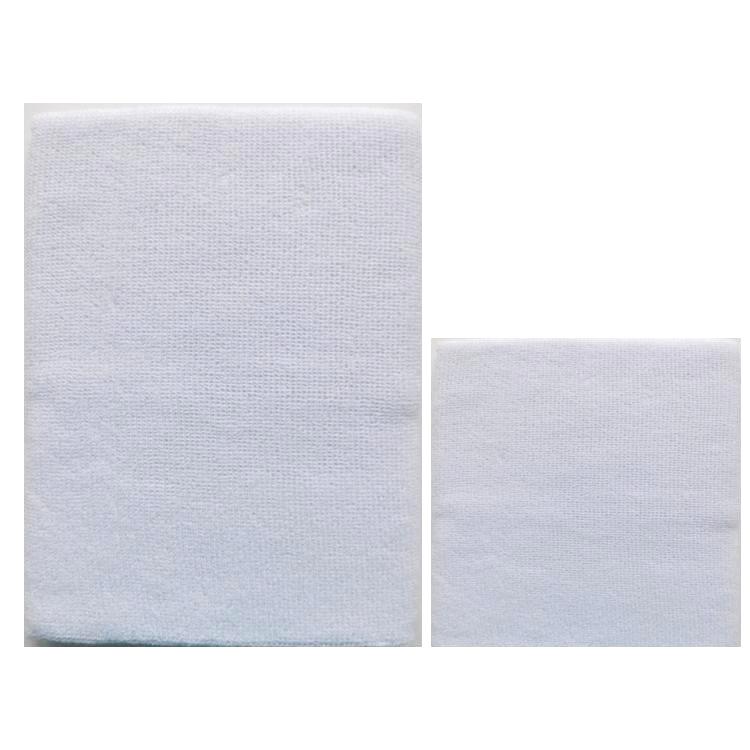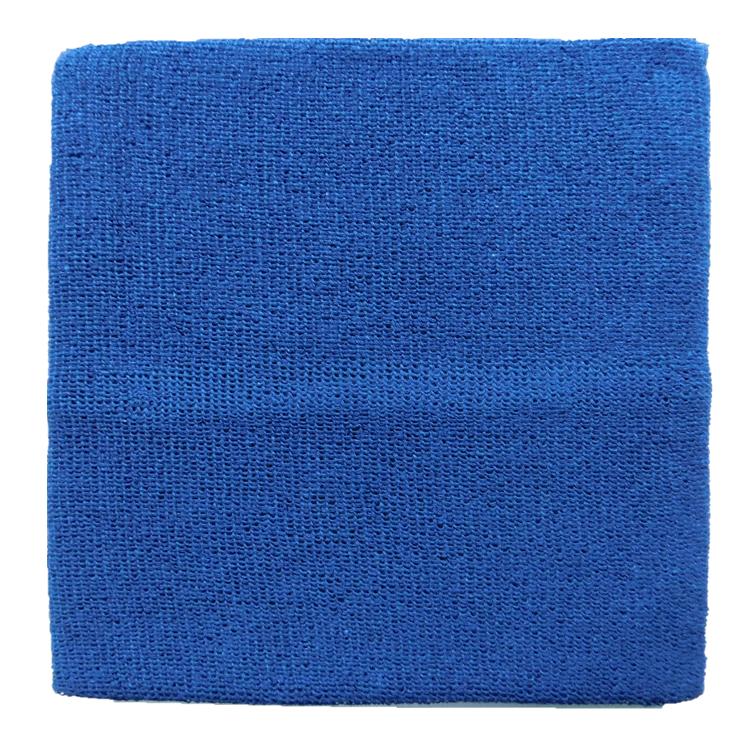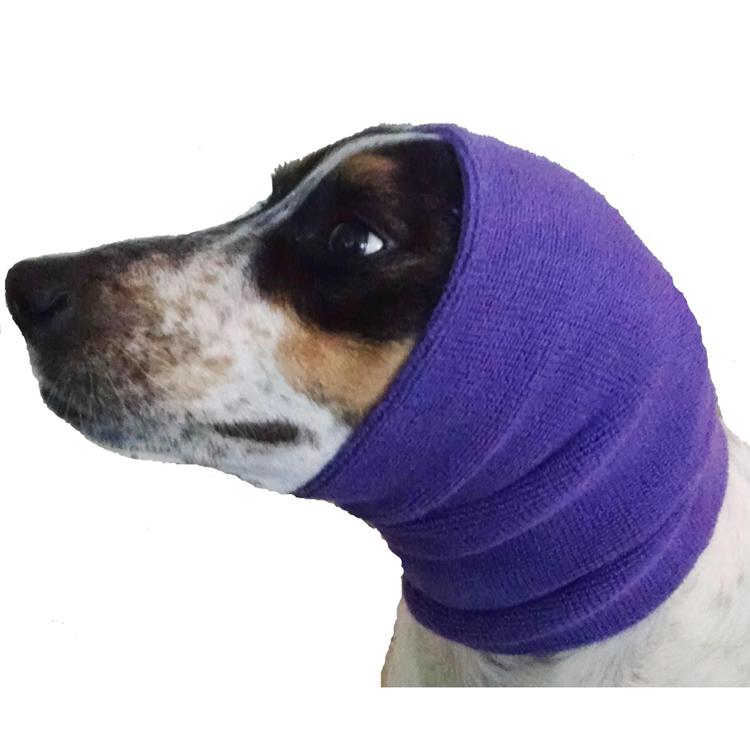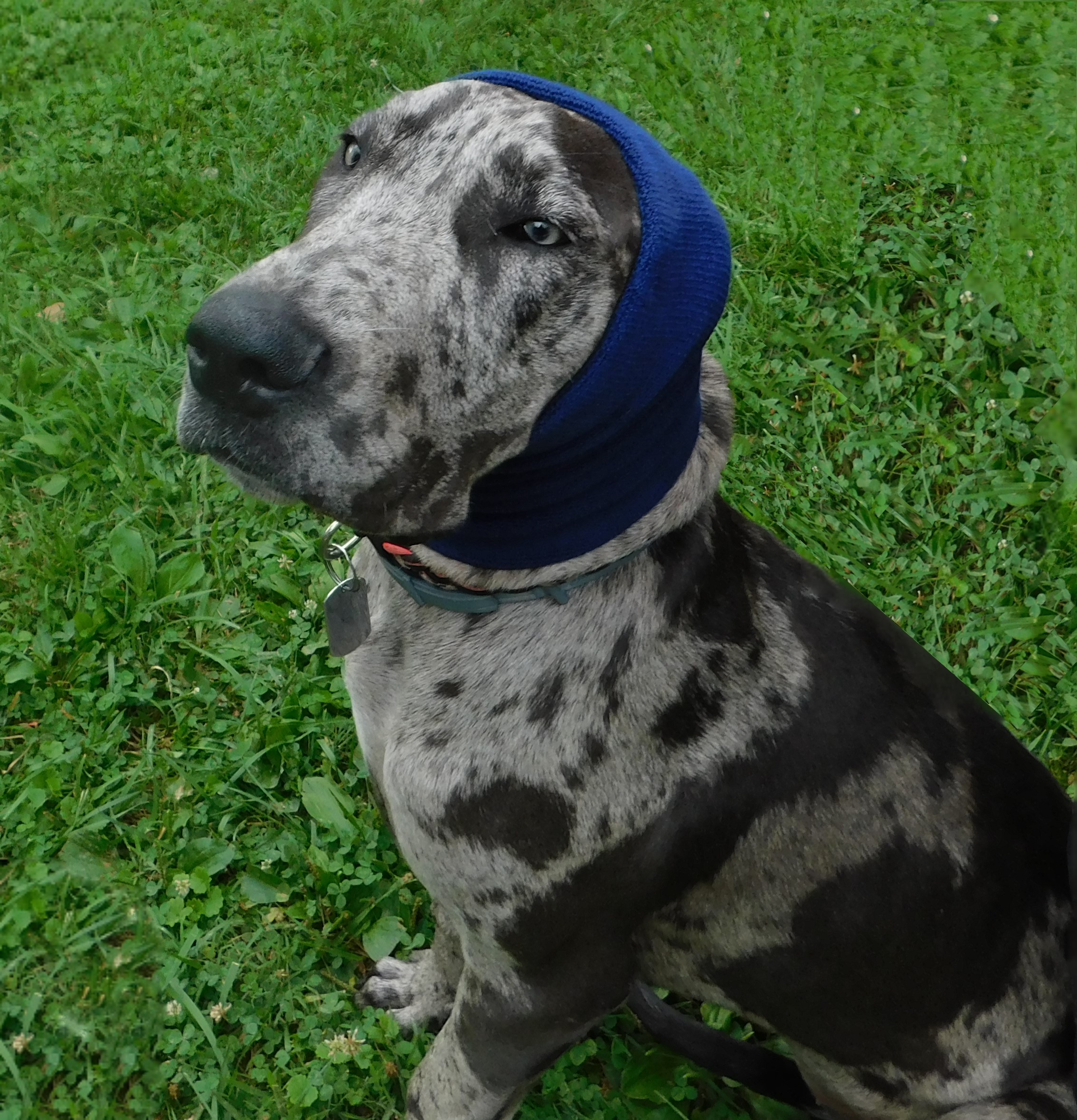 X-LARGE
$12.99

INTERNATIONAL ORDERS-
Due to COVID-19, we are not shipping Internationally at this time.
Please visit our Distributors page for a list of our International Retailers.

EXAMPLE:
A dog with a 15" head circumference can use the small size for a snug fit, or the large size for a less snug fit.
Please note, when there is nothing upsetting a pet, some pets may not be as receptive to wearing Happy Hoodie, however; most are VERY appreciative with having it on during a stressful situation. We know, it's hard not to try out a new purchase as soon as it arrives, just don't be discouraged if your pet doesn't immediately embrace their new anti-anxiety aid if you try it on them when they are not upset.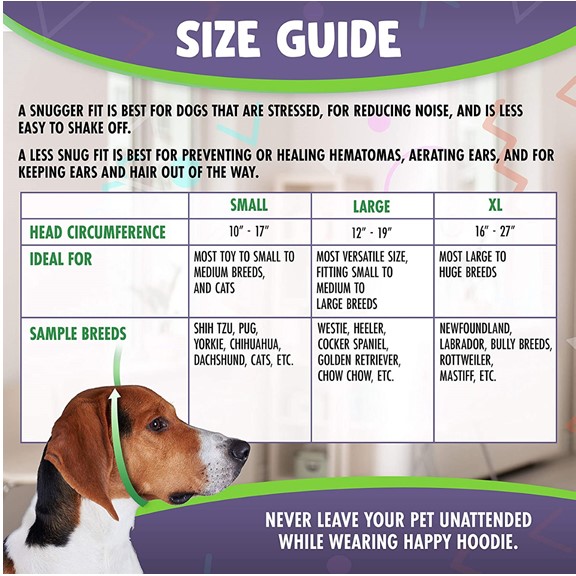 Happy Hoodie is a Cotton/Nylon/Elastic fabric blend.
Care instructions ~ Machine wash, may dry in dryer on low heat, or air dry. Please note, as with any fabric with elastic, high heat and bleach will break down the elastic fibers and reduce the life of the product.
®